About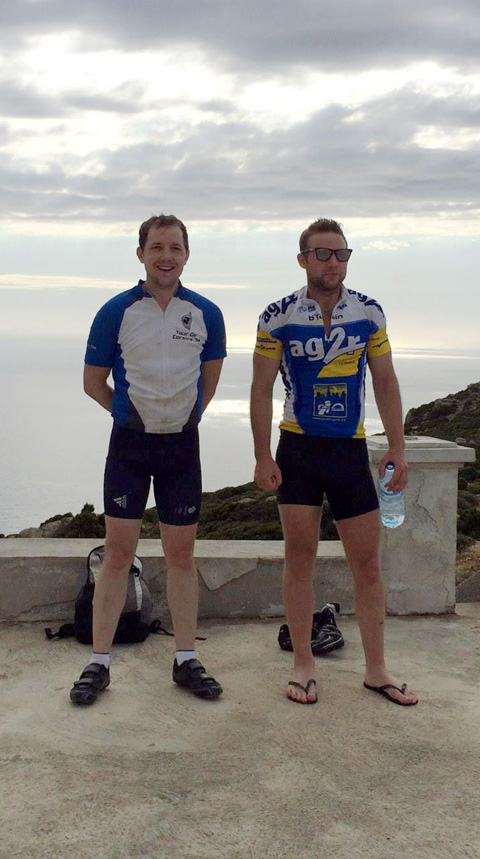 LetsGoVelo is run by Toby Fellows who is a passionate and experienced cyclist and general outdoor enthusiast. Over the years Toby has evolved his interests and has finally decided to take the plunge into organising carefully crafted road cycling holidays and events into a product that he is immensely proud of.  As this is run like a family business, everything is done with a personal and attentive touch – whatever you need, we'll do our very best to help.
Our aim is to make it as real and as fun as possible fun, and of course to make it the best cycling event or holiday it can be.
We understand how precious holidays can be and we intend to make them as dreamy as possible.
We love the preparation so you can love the ride.
On the cycling holidays you will be bringing your months of training, your beloved wheels, your hopes and fears. Whilst you have been training, we have also been preparing, leaving no stone unturned to ensure that your holiday runs smoothly and exceeds your expectations. Offering every possible support: technical, physical and moral, you will be in the hands of our highly experienced, ridiculously well prepared and technically competent team. Their knowledge and skills ensure that you can relax and just turn the pedals, enjoying the scenery, the culture, the banter and the escape.
We will gear the experience around your abilities, your needs and expectations.
Our range of holidays in Europe offer something for everyone, from cyclists new to an active cycling holiday to experts and those in peak fitness.
Cycling Tours
We can help you design your perfect trip!
Browse Tours
Any queries?
We're happy to chat
Call us on
07877 526297